Maritime Delimitation and Associated Questions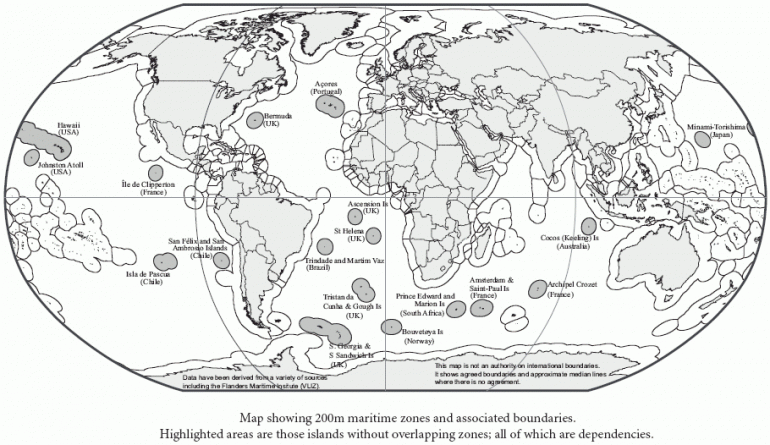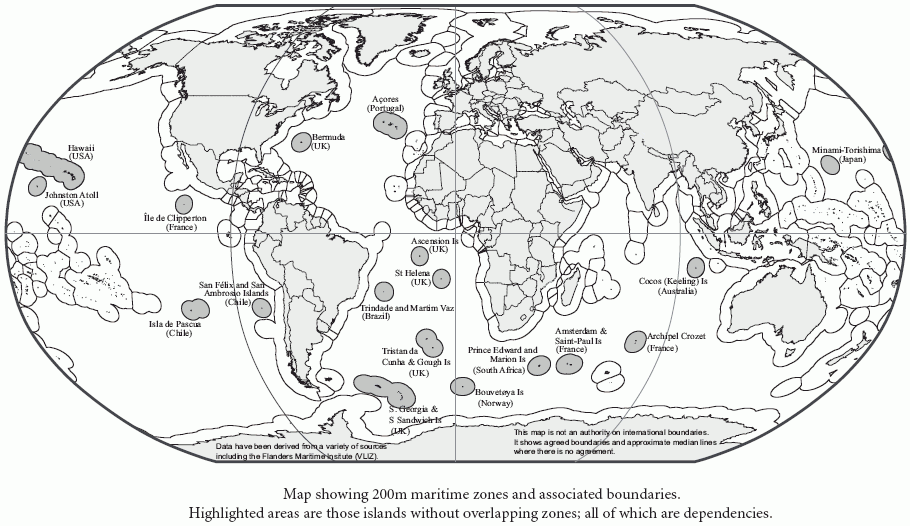 Figure 12.1
Global Maritime Zones
(p. 283)
long-coastline adjacent states crowded together on a concave coastline
5
to small islands facing out into the open ocean.
6
Yet courts and tribunals are expected to decide on maritime delimitation in a principled way, without recasting geography yet still achieving an equitable result. The consequence has been a considerable test of judicial technique—or according to some, a demonstration of its failure.
2.

Territorial Sea Delimitation Between Opposite or Adjacent States

7

Delimitation of territorial seas between states opposite or adjacent to each other is primarily governed by Article 15 of the UN Convention on the Law of the Sea (UNCLOS),

8

which is virtually identical to Article 12(1) of the Geneva Convention on the Territorial Sea (GCTS)

9

and is considered reflective of customary international law.

10

Article 15 provides:

Where the coasts of two States are opposite or adjacent to each other, neither of the two States is entitled, failing agreement between them to the contrary, to extend its territorial sea beyond the median line every point of which is equidistant from the nearest points on the baselines from which the breadth of the territorial seas of each of the two States is measured. The above provision does not apply, however, where it is necessary by reason of historic title or other special circumstances to delimit the territorial seas of the two States in a way which is at variance therewith.

Article 15 stipulates primacy of agreement, and failing that, application of the principle of equidistance. Departure from the equidistance principle is possible only where necessary by reason of historic title or other 'special circumstances'.11 Thus a presumption of equidistance exists in the case of the territorial sea, justified by the comparatively small distances involved.

References(p. 284) Given the institutional age of the territorial sea, many of the disputes surrounding its application have been resolved. Major cases have included Qatar v Bahrain,12 Caribbean Sea,13 Guyana v Suriname,14 Eritrea v Yemen,15 and Bangladesh/Myanmar16 but several decisions were handed down pre-UNCLOS, notably the Banks of Grisbadarna between Norway and Sweden17 and the St Pierre and Miquelon arbitration between France and Canada.18 Following the Qatar v Bahrain and Caribbean Sea maritime delimitations, a methodology19 has developed; in Caribbean Sea the Court considered the application of the following process in the context of an UNCLOS Article 15 territorial sea boundary delimitation:


References(p. 285) Whether or not there is a formal presumption of equidistance in territorial sea delimitation may be debated, but it is certainly the norm.
3.

Continental Shelf Delimitation Between Opposite or Adjacent States

24