II: Family as a Commonsensical Device and its Place in Law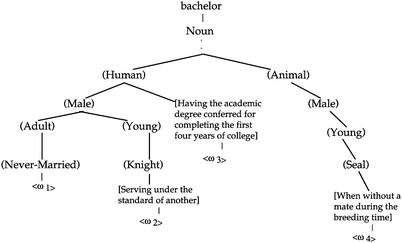 Known biological or legal
Non-biological, non-legal or not known biological
Parent
Non-Parent
Parental relationship
'Other person' relationship
Significant amounts of contact
Limited amounts of contact
Hetero-normative trends in contact were consequently applied in the Patrick case: a progressive expansion of contact time over a period of four years, culminating by 2004 with Friday-to-Monday contact on alternate weekends and an assurance that Patrick have contact with the 'father' on Father's Day. The Court ordered the norms of contact adopted for hetero-normative family relationships.
What Guest J may have failed to appreciate is that the desire to involve the father was in itself a 'position', in fact a commonsensically anchored social position, which Patrick's family was trying to counter by moving to a more predication-based account. The involvement of the donor, as father, was, perhaps, as alien to the conception of family held by the mother and co-parent, as the conception of a two-parent, fatherless family was to the Court and, perhaps, to the broader, hetero-normative community. The viewpoints indicated differing ideas of the categories that could come to comprise the device 'family'. The mother's view of what constitutes 'family' (significantly enough) was enabled by establishing it according to the predicational, rather than categorical, aspects of the relationships. On the mother's characterisation, her partner did in fact 'do being a parent'―she had all the predicational characteristics of the category 'parent' ('mother' and/or 'father') in the device 'family' but was not granted incumbency in the device; by contrast with one (the donor) who would commonsensically have such incumbency without ever having to display the predicate of 'parenting'.
What does this case stand for? What is its ratio? An interpretation of family was not a key issue for the Court, except as an addendum to the issue of whether or not being a sperm donor was sufficient to entitle parenthood. On this latter point Guest J answers the question 'is a known sperm donor, a "parent"?' in the negative, finding that a sperm donor merely has jurisdiction in the Family Court as 'any other person'. Despite this finding, his Honour uses the nomenclature of 'father' and attaches rights and duties to the donor accordingly, an approach open to him under the discretionary powers granted pursuant to s65E, but nevertheless indicating the social and cultural power of dominant values in the constitution of the family.
Because the FLA is shrouded in a quite strict categorisation-centred means of determining the roles of persons (as opposed to a possible predication-centred approach), it is difficult for any Court to move beyond the conventions commonly seen to comprise the MCD 'family'. Yet it is possible for the law to be framed in a manner which does consider the predicational status of parties and determine family accordingly. Indeed the Australian states and territories have set a trend for doing so, in relation to the property provisions of those families excluded from the Commonwealth jurisdiction.