Children with Disabilities—The Invisible Child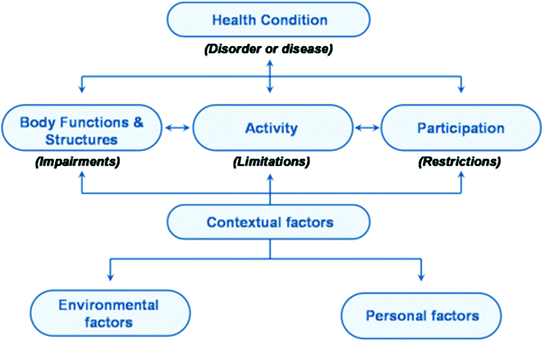 UNITED NATIONS CONVENTION ON THE RIGHTS OF THE CHILD
Article 23 (Children with disabilities): Children who have any kind of disability have the right to special care and support, as well as all the rights in the Convention, so that they can live full and independent lives
9.1

Introduction

Far from being a mere physical fact, disability is also a normative, cultural and legal construct. What society in a particular time in its history considers as a disabling condition, reflects its conception of a normal and socially functional human beings: and hence in a way reflects society's self image (National Human Rights Commission

2005

).

In the last decade, there has been an increasing discussion about the needs and rights of persons with disabilities and issues that concern their participation in mainstream society. The underlying effort in the past decade has put disability in the centre of debate that focuses on the idea of 'society for all'. There is a new conception of societies that are all inclusive and espouse towards embracing all differences, both social as well as physical. Instead of expecting variously different groups to fit into a common mould of the 'mainstream', there is a marked shift in redefining the construe of social mainstream. There is now a conscious attempt to break the cycle of poverty, disability, segregation, powerlessness and charity, all of which lead to the denial of opportunities for persons with disabilities. Thrust is towards making the persons with disabilities realise their rights. We must realise that child with disabilities is not disabled, but is differently abled and hence should be given opportunities to express herself differently.

Even though it is difficult to have precise figures, it is estimated that more than 10 % of world's total population have some type of disabling physical or mental impairment. These figures are testimony to the enormous size of the problem and highlight the impact of the disability on every society. Disabled people frequently live in deplorable conditions, owing to the presence of physical and social barriers which prevent their integration and full participation in the community. Millions of children and adults worldwide are segregated and deprived of their rights and are, in effect, living on the margins. This is unacceptable (Onsando et al.

2009

).

Children with disabilities and their families constantly experience barriers to the enjoyment of their basic human rights and to their inclusion in society. The societal apathy is reflected when their abilities are overlooked and people are over protective or over helpful. Feeling pity for persons with disability is also a form of underestimation of capacities. Many times their capacities are underestimated. Often their needs are given low priority. The barriers they face are more frequently as a result of the environment in which they live than as a result of their impairment.

The Constitution of India ensures equality, freedom, justice and dignity of all individuals and implicitly mandates an inclusive society for all including persons with disabilities. In the recent years, there have been vast and positive changes in the perception of the society towards persons with disabilities. It has been realised that a majority of persons with disabilities can lead a better quality of life if they have equal opportunities and effective access to rehabilitation measures (National Policy for Persons with Disabilities

2006

).

There has been an increasing recognition of abilities of persons with disabilities and emphasis on mainstreaming them in the society based on their capabilities. The Government of India has enacted three legislations for persons with disabilities viz. (i) Persons with Disability (Equal Opportunities, Protection of Rights and Full Participation) Act, 1995, which provides for education, employment, creation of barrier free environment, social security, legal redressal of complaints by PWD, etc. (ii) National Trust for Welfare of Persons with Autism, Cerebral Palsy, Mental Retardation and Multiple Disability Act, 1999 has provisions for legal guardianship of the four categories of PWD referred to in the act and creation of enabling environment for as much independent living as possible. (iii) Rehabilitation Council of India Act, 1992 deals with the development of manpower and maintaining standards in it and for providing rehabilitation services.

In addition to the legal framework, extensive infrastructure has been developed. The following seven national Institutes are working for doing research in developing teaching-learning material, assistive devices, documenting researches and development of manpower in different disabilities, namely:





National Institute of Visually Handicapped, Dehradun.






National Institute for Orthopaedically Handicapped, Kolkata.






National Institute for Mentally Handicapped, Secunderabad.






National Institute for Hearing Handicapped, Mumbai.






National Institute of Rehabilitation Training and Research, Cuttack.






National Institute for Empowerment of Persons with Multiple Disabilities, Chennai.






Institute for the Physically Handicapped, New Delhi.
There are five Composite Rehabilitation Centres, four Regional Rehabilitation Centres and 120 District Disability Rehabilitation Centres (DDRCs) providing various kinds of rehabilitation services to persons with disabilities. Apart from this, National Handicapped and Finance Development Corporation (NHFDC) has been providing loans on concessional terms for undertaking self-employment ventures by the persons with disabilities through state channelizing agencies (National Policy for persons with Disability
2006
).
Children grow at different rates and have different character traits unique to them. Even though development follows a broad pattern, there can be variation in speed, sequence and susceptibility to situations among children. In other words, development is differential, with great variation in individual characteristics. When some of these differences are overt and more noticeable than others, and when the deviations go beyond the normal range, they constitute a special need. This special need may arise due to impairment, development delay in a particular domain, or deficit in a particular area (Ramakrishnan and Anandalakshmy
2009
).
9.2

The Constitution of India and Persons with Disabilities

The Constitution of India, adopted in 1950, is the country's primary piece of legislation and the foundation of all national laws, rules, and policies. The Constitution embodies the basic concept of 'equality in all spheres of human activity' in its chapter on fundamental rights and prohibits discrimination on the grounds of race, caste, sex, descent and place of birth. However, it does not explicitly mention disability as prohibited grounds for discrimination. The closest it comes to address the concern of disability is in

Article 41

of the Constitution which specifically says that "state shall within the limits of its economic capacity and development make effective provision for securing the right to work, to education and public assistance in cases of unemployment, old age, sickness and

disablement

, and in other cases of undeserved want".

As per The Constitution (Eighty-Sixth Amendment) Act, 2002,

Article 21A

of India's Constitution establishes free and compulsory education for all children aged 6–14 years and

Article 45

of the Constitution provides for early childhood care and education for all children until they reach age six. As an amendment of

Article 51A

, the following clause shall be added, namely:- "… who is a parent or guardian to provide opportunities for education to his child or, as the case may be, ward between the age of 6 and 14 years"; Article 51 fixes the responsibility on parents as well to ensure that their children are attending school.
9.3

Understanding Disability