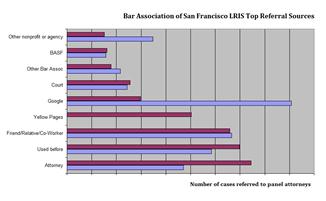 There is much more discussion on the topic of Google's Sponsored Listings in Chapter 12.
The lower left part of Google's search results are known as its "organic" results. The area where these results appear is highlighted below in Figure 3.
These results are drawn from Google's index. They are not paid results but instead are Google's best guesses about which websites are most relevant to the user's search. In this example, for the search "injury lawyers," Google displays the top ten pages that it perceives as containing the most valuable information for this user's search.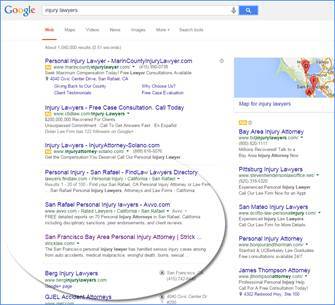 Figure 4 is a segment of a Google Analytics report from a high-volume, Midwestern legal service provider's website for one month in 2014. It must be noted that this website is equally visible in the organic search results of all 3 search engines.
In this chart, "google/cpc" refers to the legal service provider's Google advertising in the "Sponsored Listing," and "google/organic" refers to visitors to this website through Google's organic results.